Barco ClickShare is a wireless meeting room presentation system that allows multiple meeting participants to share content simultaneously. With ClickShare, sharing your laptop screen on the meeting room display is just a matter of connecting a USB device to your laptop PC or MAC, and clicking the button.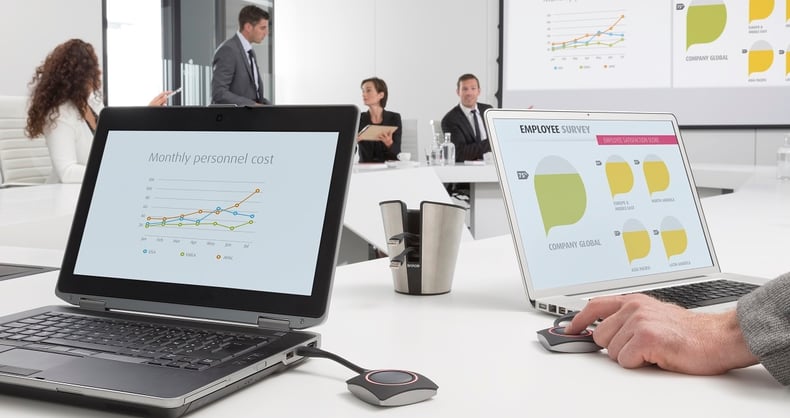 True collaboration is often difficult when only one person controls the meeting room display – ClickShare gives everyone the opportunity to be on screen. This enhanced collaboration will change meeting dynamics forever.
Don't just take our word for it…
Check out the video below to see just how easy it is to present with confidence without worrying about technical issues.